There are many events when a professional photographer is required.  Weddings are not the only event where it is important to "capture the moment" and where a professional photographer who takes photographs every day for a living, is not just  advantageous, but a necessity.
As digital cameras become more prolific and a bigger part of our every day lives, helping to capture those important moments out with our friends, we often forget the importance of photography when it comes to our business and marketing materials.
For Corporate Events, some moments cannot be repeated, and even a professional photographer cannot guarantee to capture them all, however a skilled professional photographer will have the experience to put themselves in the right place at the right time and capture more than someone who does not do it for a living.  They will have the right kit to take great images in all environments (dimly lit, wet or at a distance), and more importantly they will know how to use their hardware to get the best from it (whether it is an iPhone or a professional Nikon D4s).  You don't just need a professional photographer.  You need a skilled and experienced professional photographer that will take images that assist the projection of your corporate message and reflects the image that your business wants to present.
A professional photographer will know how to capture not just photos but stories, emotions and how to best pass those onto the viewer.
Get the right person for the job. You strive to be professional and knowledgeable in your work, and a professional photographer is the same.  You would not hire a builder to head up your marketing strategy.  So why expect an enthusiastic employee to capture the kind of photographs that a trained professional has spent years learning to capture?  Corporate images are normally the first thing people see of your business, they are a big part of those first impressions.  If your business's image is important, why is it not important enough to use a professional who will make sure those first impressions are the best they can be.
The advantages of live professional photos over amateurs or stock photography are that they are specifically taken for your business and corporate brand.  Having your own staff in business photographs projects a personal caring touch to your business.  Custom imagery will project a professional image of your business and show you care about your brand.  If you want your business to be different from your competitors, you don't want to be using the same shots as them.  You will want individual images of your business, and its unique selling points, and you will want to own their copy rights.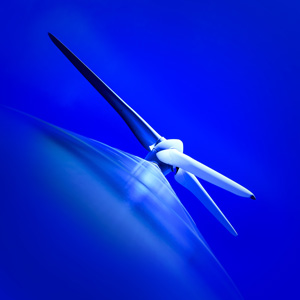 Quality Prints.  There is a lot more to producing quality prints than just sending electronic copies of photographs to a printer and getting them printed.  An image's perceived sharpness changes with its size and its intended viewing distance.  All images require post processing sharpening to be applied, this is different for digital screens and print media.  All devices render colours differently, and this also true for a printer.  A professional photographer will have professional printing equipment, colour profiled to the ink and paper they use.  They will have close relationships with professional printing labs who will advise them on what paper, colour space and colour profiles to use to get the best results for your corporate images.  A professional printing lab will have systems and equipment that are optimised for professional images, so colour and exposure are just the way they were intended.