Google Business View
Google Business View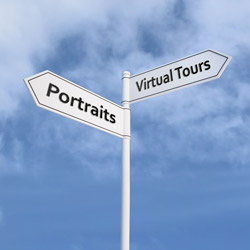 What is Google Business View?

Google Business View is a powerful, affordable, online virtual tour of the inside of your business. See our About Google's Business View page for more information

What is Google My Business?

Google My Business is a business profile containing information presented by Google's various search platforms for relevant search results for your business and its services. See our About Google's Business View page for more information

How much does Business View cost?

Prices vary depending on the size of your business, its layout and type. Contact us today for FREE survey and tailor made quotation, or visit our Prices page for indicative cost based on area

How long does it take?

The time required for a Business View photo-shoot depends on the size of the premises.  Normally, a small business can be completed in less than an hour.  The time required is impacted by the type of business, the number of doorways, stairs and other obstacles (that require more virtual spaces to be taken), and the volume of people on the premises at the time.  Where possible we avoid having people in the imagery as they need to be obfuscated to conform to Google's rules and circumvent any concerns of modeling rights.  By waiting and avoiding wherever possible, members of the public in shot, we reduce the required number of blurred areas within every virtual tour.

Who can be in the photos?

Due to different modelling rights in different countries, Google quality guidelines state the following for all images uploaded by contracted Google Trusted Photographers to their systems:
– no facial image can be in any of the Point of Interest photos (no post processing obfuscation is permitted)
– any facial image of a person within a virtual tour needs to be obfuscated.
As an independent photographer however, we can be contracted on your behalf and upload professionally taken corporate portraits and staff team photographs, separately to the Business View Shoot, up to your Google My Business profile.

What is the difference between Google Business View and other online virtual tours?

The biggest difference between Google's Business View and other virtual tours (like virtual tours used by estate agents) is its position within the user's search flow. Whereas other virtual tours have to be hosted on your website and users need to visit your website to experience it, Google's Business Views are hosted for free by Google, and are linked from relevant results within Google various search platforms (e.g. Google Search, Google Maps, Google +). This engages the user and presents a powerful first impression leverage at the earliest opportunity, so encouraging them to your website.
– All Google Trusted Photographers are trained and certified to a high standard (80% pass mark required).
– Google, independently from the photographers, Quality Assures the imagery in the Virtual Tours and Point of Interest photos. Any imagery not up to standard are rejected, requiring photographer to re-take them.
– All imagery for Google Business Views are taken with a high dynamic range, so removing under and over exposed areas in scenes. This can be of high importance for interiors with a strongly lit (high key) foreground against a dimly lit (low key) background.
– Google hosts the tour for FREE, other virtual tours need the large panoramic images to be hosted on your website along with a specialist image viewer required to navigate around the tour.

How will users see my Business View?

Your Business View tour will be accessible from any of the various Google Search platforms (Google Maps, Google Search) whenever the search term entered strongly relates to your business. It will also be shown from your Google + page and can be embedded into your website. See our How Will Users See My Google Business View page for more information.
If you cannot find the answer to your question in our FAQ, please feel free to contact us with your Business View enquiry.