We are a photography company specialising in creative commercial imagery, from Google Business View tours (Google's 360 degree "See inside" virtual imagery) to professional corporate portraits, office interiors and High Dynamic Range Gigapanos (high resolution wall images). We are based in Basingstoke, Hampshire and are ideally located to provide cost effective corporate images to businesses in the surrounding area, and the city of London.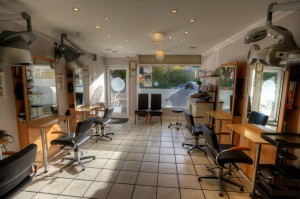 Our lead photographer, Stephen Pritchard, is a qualified Google Trusted Photographer having completed a number of Google Map Business Views. We offer very competitive pricing and will happily improve on any virtual tour quote for the Basingstoke area.
For charities we offer fantastic deals for Google Business Views during the quieter winter period. Drop us a message to find out more on how a Google tour can help your Hampshire based charity.
If you are a local Basingstoke business or a business with multiple locations in or near Hampshire, then contact us today to find out how we can help you with volume discounts or special offers.
Introducing Google Business View

Take the Royal Standard of England's Business View tour yourself and see just how impressive it is (if you are new to virtual tours, click & hold or use your touch screen by stroking across the image to look around, click or press on the crosses to navigate to different locations within the premises).
Next time you are using the world's most popular search engine to locate a business (60 – 65% of users use Google), look for the "See Inside" image within their business profile.